Hey folks! I just wanted to let you know that I recently finished my written finals-- but I'm still in the midst of Final papers that I need to finish.
But because I have time now-- I'm going to upload some doodles that I've been fiddling in my sketchbook for the past month.
Here's the first page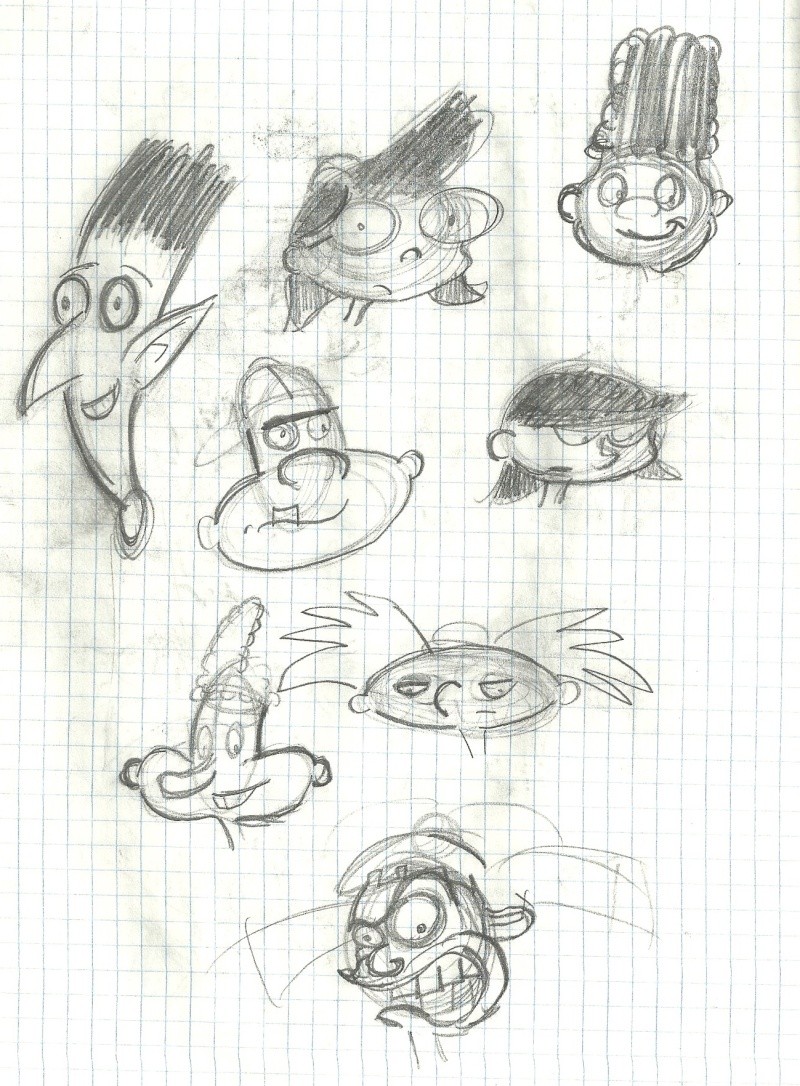 Hi Jer!
Those drawings look absolutely fantastic! I love it! You definitely have a unique style going on; it's very retro like and reminds me a lot of how Hey Arnold! was drawn in the first season or so. Nicely done!
The costumes for Arnold and Helga also look great! I could definitely see that Robin from Batman had an influence on Arnold's costume! And the Mist Mistress definitely has something going on there!
I especially love your first drawing that you have of MM. My only suggestion is in regards to the rest of your drawings of MM: I notice that her hair appears shorter. Look at episodes such as "Arnold's Valentine" where Helga has her hair fully down - you'll see that her hair is a bit longer than that.
Other than that, great work! I can't wait to see more of your drawings!

- Tendra
Hey Tendra!
I received message yesterday (before it became two days ago tonight

) and agree that the hair needs to be longer. Those were the designs that I came up with right before I came up with this ingenious design monday-- which I think you'll love

[url=

]
Here's the thugs that Arnold beats up whom were suppose to jump Helga/Phoebe

[url=
]
And here's a rough draft for Sly Doug--
[url=

]
Hi Jer,

Looking good! Sly Doug's design looks nice! I was imagining a thin sleazy looking guy, but I do like the rough and built physique you gave him as well!

Tendra
Nice sketches! Who is this Violent Vanessa character? Haven't heard of her before

She is quite a good looking villain!

---
Permissions in this forum:
You
cannot
reply to topics in this forum